Destin L
I iked everyone I met. They were nice to me and my mom. I was glad to meet Dr. Taylor and I appreciate him talkng to me. Thank you for my gift.
Kenneth B
My root canal today was easy, quick, and painless. Thanks Dr. Taylor!
Kathy C
I'm not a person that likes or enjoys going to the dentist, But Dr. Taylor and his staff are the best! They treat you like your family, and cater to your every need making sure you are comfortable, and at ease! They explain everything in detail, which is a comfort to me, knowing and understanding what needs to be done. I'm glad that I found this crew, they are best, and most important......GENTLE! no pain is what I want and need and they provide that, I feel they truly care about my needs. I would highly recommend Dr. Taylor and his staff for any and all dental needs.
Ellen R
Everyone at Plano Parkway Dental is cheerful, kind and professional. The office is attractive and pleasant, and most importantly, Dr. Taylor is an excellent dentist.
Crystal R
This was my first visit, and I've never had such a warm welcome at a dentist office like I did with Dr. Taylor and his team. I felt as though I was the only one in the office. They are a caring group of people. I would and will recommend them to my friends and family. I normally don't like going to the dentist, but I look forward to seeing them again! Thank-you for everything. :)
Frederick C
Dr. Taylor and staff provides the best experience you can possibly have at a Dentist Clinic. It is very assuring when you know quality work comes with great service. THANKS Plano Parkway Dental. I recommend everyone that has any hesitations or has had previous bad experience with dentists to give Dr Taylor a shot.
Rosa B
I am extremely pleased with Dr. Jesse Taylor's care and expert knowledge. He explains treatment in detail and I feel like I am in partnership with him regarding my dental health now and in future years. He is very patient with regards to my anxiety.
Teresa G
Even though I did not like the news you gave me, I appreciated the honesty. I got a lot of work to do and will be back. Your staff is great, very friendly and helpful. They put me at ease, which was great because I'm one of those people with issues about going to a dentist.
Lauren J
So personable. Entire staff and Dentist very professional. I felt at ease and educated about my dentistry needs and options. Thank you to Dr. Taylor and Kathy for bringing Modernizing Dentistry.
Lakeisha C
The staff is awesome here! I was very impressed with the facie and the amount of comfort and ease that was portrayed. Will recommend anyone to this offiice.
Pam S
The best most professional ! Dr Taylor is great as well as his staff. I have been seeing Dr Taylor for over 8 years. I would not go anywhere else ! I'm always comfortable knowing I won't be disappointed.
Our practice accepts insurance from the following companies.

Anthem Blue Cross
Anthem Blue Cross offers dental coverage for Plano area individuals and families in California, including a PPO plan, and HMO plan and an international emergency dental program.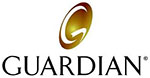 Guardian
With a long history of providing dental benefits, Guardian gives eligible Plano areas employees choice, empowering them to make the right decisions to improve their oral and overall health.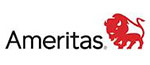 Ameritas Dental
At Ameritas Group, we put our customers first. That's why we're able to provide our Plano patients and over 4.8 million other people with quality dental, vision and hearing care plans that fit their specific needs.

Aetna
Aetna is a national leader of health and related benefits offering dental insurance to our Plano patients, as well as health insurance, pharmacy, and life insurance products for individuals, medicare insurance and disability.

Dental Network of America
DNoA administers dental products for individuals in the Plano area, as well as groups with thousands of employees. It contracts with over 180,000 dentist access points through our national PPO Network which ensures high quality and affordable dental care for its members.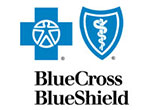 Blue Cross Blue Shield
Blue Cross and Blue Shield companies nationwide provide healthcare benefits to our Plano dental patients as well as across the country and around the world. With access to the care you need and when you need it - Blue Cross and Blue Shield policy holders can have peace of mind when at home or traveling abroad.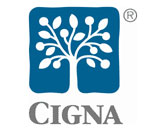 CIGNA
CIGNA offers a variety of dental plans and dental insurance to our Plano area patients, including CIGNA Dental Care (DHMO), CIGNA Dental PPO or CIGNA Traditional.

Delta Dental
Delta Dental Plans Association is a not-for-profit organization with some for-profit affiliates as member companies. Through its 39 independent member companies, it offers national dental coverage to our Plano dental patients - administering programs and reporting systems that provide employees and individuals with quality, cost-effective dental benefits and superior customer service.

MetLife
MetLife offers our Plano area patients a range of competitively priced dental insurance benefits plans for companies of all sizes.
Mercury-free fillings for long-term health
Your existing old silver amalgam fillings contain mercury, a chemical that's been scientifically shown to be more toxic than lead, cadmium, or arsenic. Many people in the Plano, Texas area have made the decision to replace their existing amalgam fillings in order to improve their appearance and their long-term health. Dr. Jesse Taylor of Plano Parkway Dental - Hollywood Smiles can help you.
Aesthetic dentistry for beautiful results
Plano area cosmetic dentist Jesse Taylor, D.D.S. has extensive experience creating beautiful smiles. They're one of the first things people notice about you.
Our professional team will be happy to discuss your aesthetic dentistry options. The attractive results you'll get from Plano Parkway Dental - Hollywood Smiles can change your life!
Friendly, caring staff
The friendly, caring staff of Plano Parkway Dental - Hollywood Smiles in the Plano, Texas area strive to make you feel comfortable and well-cared for at your dentist appointment. Jesse Taylor, D.D.S. is committed to serving you and your family's dental needs, year after year. Come and see what we have to offer in a professional setting where top-notch customer service still matters.
Head and facial pain treatment
Jesse Taylor, D.D.S. is here to help if you're experiencing head and facial pain. These conditions can often be caused by underlying dental problems. Please contact our offices in the Plano, TX area today to set up an appointment to assess your needs and prescribe a dental treatment plan designed to help you become healthy and pain free.
Lumineers® dental veneers
Jesse Taylor, D.D.S. is proud to be a popular Plano area Lumineers® dentist. If you have sensitive teeth and want pain-free dental veneers, we can help.
Our highly trained team has extensive experience with this quick and easy procedure. We'll help you transform from feeling self-conscious to feeling confident about your bright new smile.